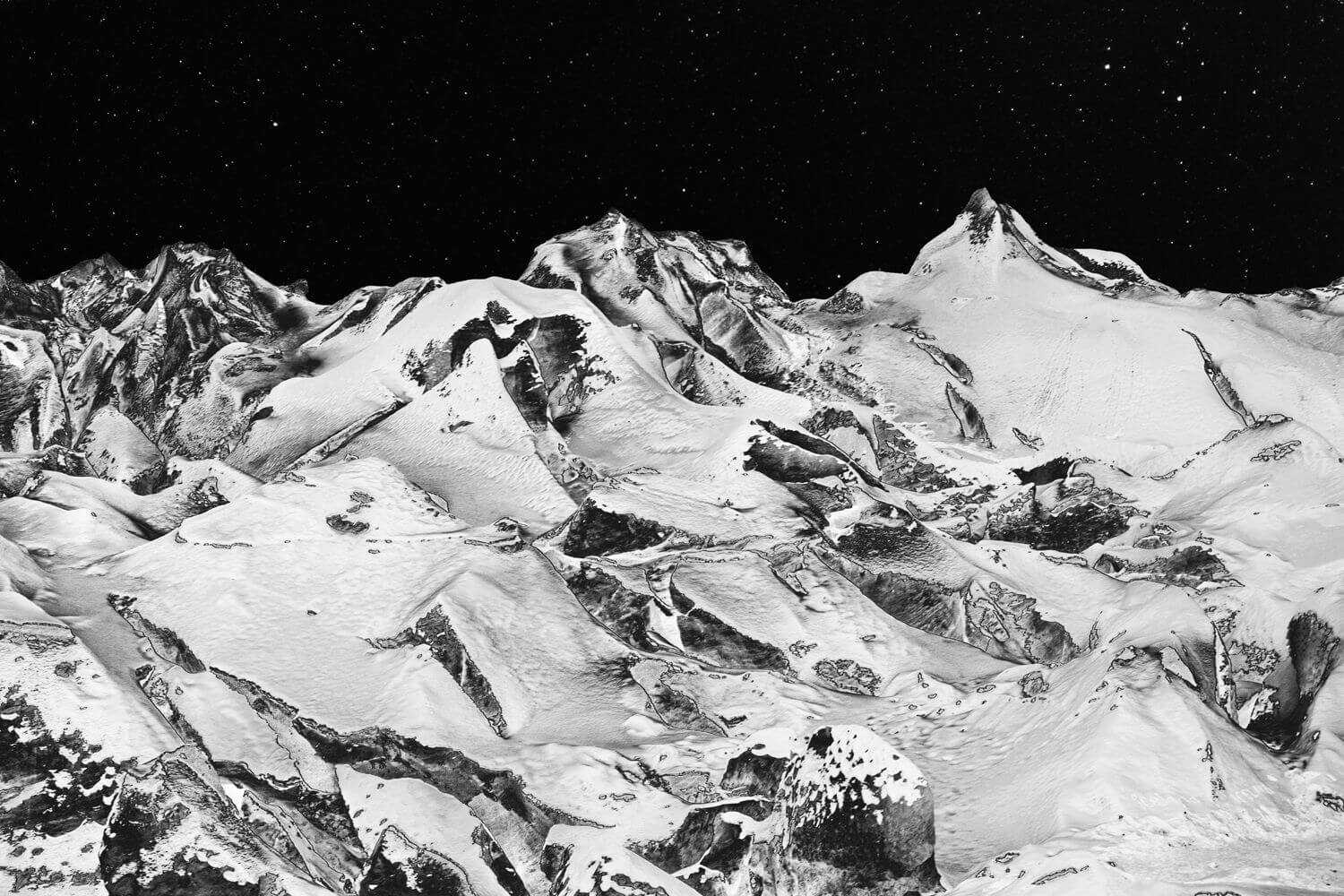 Project description
"Jökull" is a tribute to the sublime, to Iceland's glaciers with their faults, scars, whirls, troughs and crevasses. According to researchers and scientists, Iceland is losing about eleven billion tons of ice every year due to climate change. Emissions continue at the current rate. Under the moonlit and starry skies of the island, Sandrine Elberg's works show the different perspectives on the glaciers and invite us to reflect and dream.
*Jökull = Glacier (translate from icelandic)
Author Biography
Sandrine Elberg is a visual artist born in Versailles, France. She studied film, audiovisual media and art. She later completed additional education at the Fine Arts School in Paris, where she received her diploma in 2003. Since 2015, her work has focused on astronomy and natural sciences. She has already participated in various photo exhibitions and art events in prestigious institutes.